STUDY THE GOALS OF THE COGBF VISION 2025 INIATIVE
CLICK HERE TO START A NEW 3-YEAR PARTNERSHIP
CONTACT THE PARTNERSHIP COORDINATOR MYRTICE LANDERS
VISION 2025 PARTNERS
Over the past few years, the support of ByFaith Partners has been the catalyst for the forward movement in the Church of God by Faith and the fulfillment of most of Vision 2020 goals. With those resources, the Burial League was strengthened, and our flagship Ocala Temple was renovated. We also launched Church of God by Faith Financial Solutions Extension Fund which is a reliable investment option for members and churches and has become the key funding source for church building and new acquisitions. Still, there is much more to be done.
The Presiding Bishop and Council of Elders are clear that this is the time the Church must move forward and focus on the broader mission identified in Vision 2025. Thus, we are asking all current partners to continue your support, and invite others to come aboard and be a part of this next move as a new Vision 2025 Partner.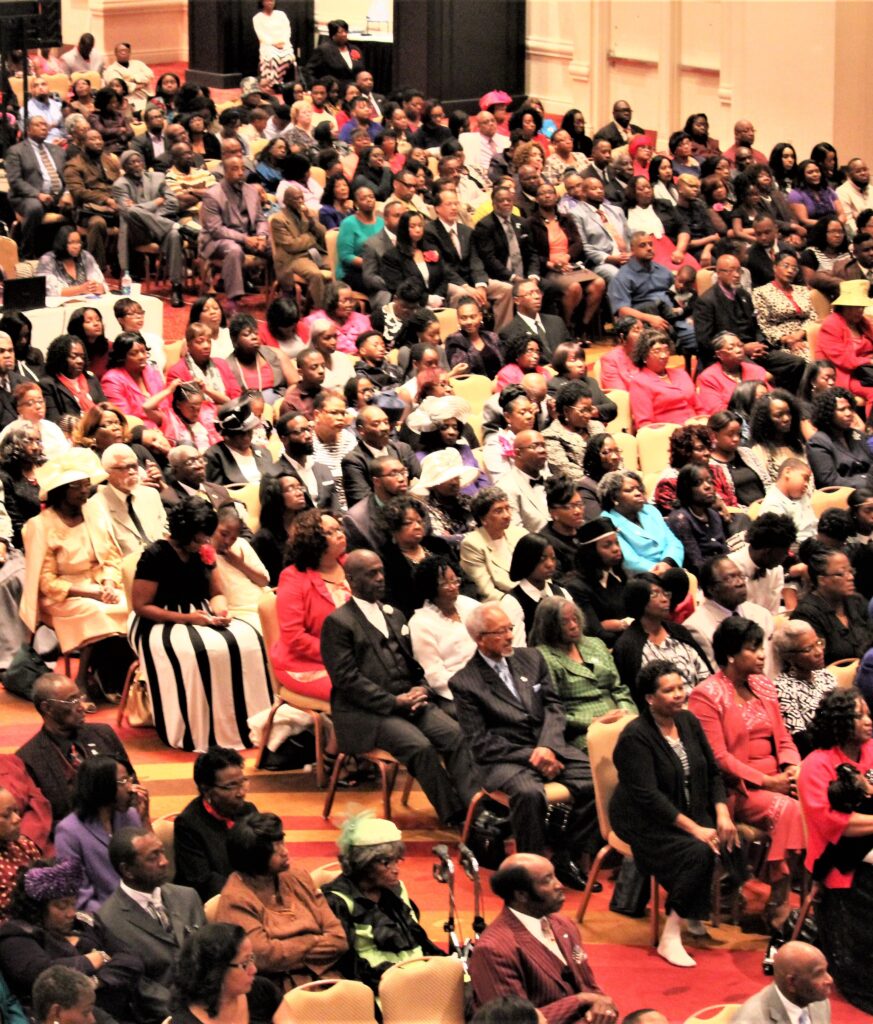 Partner contributions will help retire the balance of the Ocala Temple debt and continue to strengthen the Burial League. However,
Vision 2025 Partnerships will primarily focus on developing vibrant, transformational churches while providing strategies and assessments for success. We have teams working on new strategies to assist e
very ByFaith Ministry to make a greater impact in the communities we serve. We must rediscover the "Ekklesia" and rethink how we do church.
Vision 2025 Partnerships will help enable us to raise a "Generation of Dreamers." We believe every child should know who God is and obtain a quality education. They should also be taught to be good stewards of "their money," and other God-given gifts.
Vision 2025 Partners will also help fund the hiring of a full-time New Church Ministry Director who will be responsible for establishing a New Church Ministry Program. The goal is to teach, equip, assist, and multiply leaders for 50 new churches. This includes providing financial support for pastors who are willing to relocate to establish new COGBF ministries.
Finally, Vision 2025 Partners will help build a world-class Ministry Center that will serve as a central location for Financial Solutions, CTI, Global Missions, Church Benefit Services, New Church Ministry, and our Christian Education Department.
Commitment Levels
Platinum – $100.00 per month

Gold – $50.00 per month

Silver – $25.00 per month

Other contributors who commit less than $300.00 per year are considered a participant.
Vision 2025 Partners can also contribute annually or bi-weekly in the giving portal listed above.
District and Church Resources
Click on any of the links below to view or download these materials into your computer.
Vision 2025 Partners Video
CONTACT THE NATIONAL COORDINATOR
"How To" Instructions for Church and District Captains
How to Sign-up New V2025 Partners
Computer savvy new partners can sign-up using the portal on the top of this page.
Those who need help can also sign-up online with assistance from the local or district captains.
How to use Credit/Debit Card for Withdrawals
Vision 2025 Partners who prefer using credit cards can follow all of the same instructions listed above.
Partnership Pins
Contributors who sow at least $300,00 per year are considered partners and will receive a Partnership Pin. Any contributors who sow less than $300.00 per year are considered participants and will not receive a pin.
How to Process Expired Debit/Credit Cards.
Expired partners can write on their Commitment Cards to reinstate them using existing payment info they have on file. The Office Staff will call to update the card. Partners can also call the National Office to update their payment method over the phone.
How to Upgrade Partnership Levels
V2025 Partners who want to upgrade their level of giving can do so online or contact the National Office.