GENERATION OF DREAMERS BROCHURE
GENERATION OF DREAMERS RESOURCES AND TOOLS
GENERATION OF DREAMERS IMPACT PHOTO GALLERY
CONTACT THE DREAMERS TEAM
Cultivate a Generation of Dreamers
III John 1:2 NKJV reads, "Beloved, I pray that you may prosper in all things and be in health, just as your soul prospers." Many of our children face what a UCLA study has called the "Accumulation of Disadvantage," which includes academic disparities, health and environmental disadvantages, and financial insecurities. We are committed to raising a "Generation of Dreamers," where every child knows who God is, obtains a quality education and has an opportunity for higher-learning, and are taught to be good stewards of "their money" and other God-given gifts. The targeted parishioners of children and youth 5 to 17 years of age.

EVERY CHILD KNOWS WHO GOD IS
1. We are committed to making sure our children know God:
Parent Conferences – Back to Bible basics, connecting with biblical instructions, placing parents at the head of the family.

Strategize – Dealing with youth issues of the day (worldliness, the demoralization of family and church).
Evangelize – Door to Door, through sports, music, outdoor/street services.
Survey our youth – What's on their minds? What's the truth about why some leave their church home for other ministries?
Christian Training for new parents raising children 0–4 years.
2. Prenatal Christian training – Parenting begins before birth – attending church, developing a prayer life with and for the child; Word parenting vs. worldly parenting, make praise & worship a part of life, live holy, love God, and love people.
3. Postpartum Christian training – all of the above, keep the baby's environment sterile (spiritually), be very discriminating about childcare providers, when it isn't feasible to be a stay-at-home mom.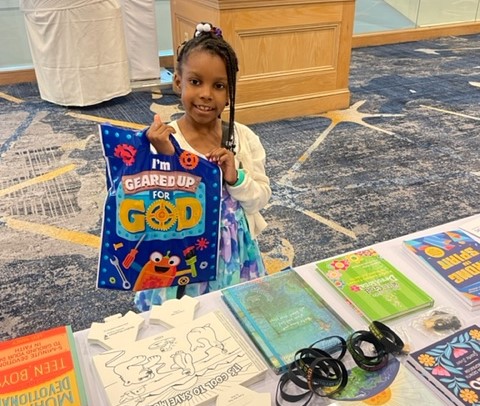 EVERY CHILD OBTAINS A QUALITY EDUCATION
1. Establish a foundation of the educational needs of your church.
The first thing a church needs to do is survey the human resources that are in the local church. (Example: Are their teachers, administrators, paraprofessionals within the church).
Designate one main communicator from the church to speak to the local school(s).
Survey the number of children and the different levels that are within your ministry. You must be intentional about the services that you would like to offer.
Schedule a meeting with all youth leaders of each church and meet to discuss vision 2025.
2. Survey for local churches
How many educators do you have at your church?- paraprofessionals, teachers, administrators, professors?
Do you have a youth leader? If so, who?
What is the age range of the children in your ministry?
What resources do you have access to teach youth?
Do you have an active youth program?
How often do you communicate or visit your child's school?
Information on how to support your youth through tutoring or mentoring?
Is there access to technology at your church and at home?
Every Child Has Opportunity for Higher Learning
Provide recommended resources and curriculum for tutoring and education support related to college prep examinations and career planning. For example, "College Prep Planning."
College fairs / tours (live and virtual).
Job fairs / showcases (live and virtual).
Create a communication platform for "subject matter expert" support (i.e., e-mail domain for questions and support).
Celebrate achievements in each local church community.
Explore scholastic achievement acknowledgements at the district and national levels of Church of God by Faith.
Sub-group leader established for training and accountability
Every Child Will Be Good Stewards of Money and God Given Talents
Youth Financial Investment Literacy (YFIL) is committed to equipping our youth with the tools, resources, and knowledge to ensure their long-term financial success.
Our approach will consist of the following: Each youth will have an opportunity to complete a financial assessment, customized by age groups.
The assessment is designed to gauge the youth's financial knowledge.
In addition, we will provide in-depth training on; Needs -vs- Wants, Budgeting, Credit Do's and Don'ts, Banking Concepts, and the Fundamentals of Investing.