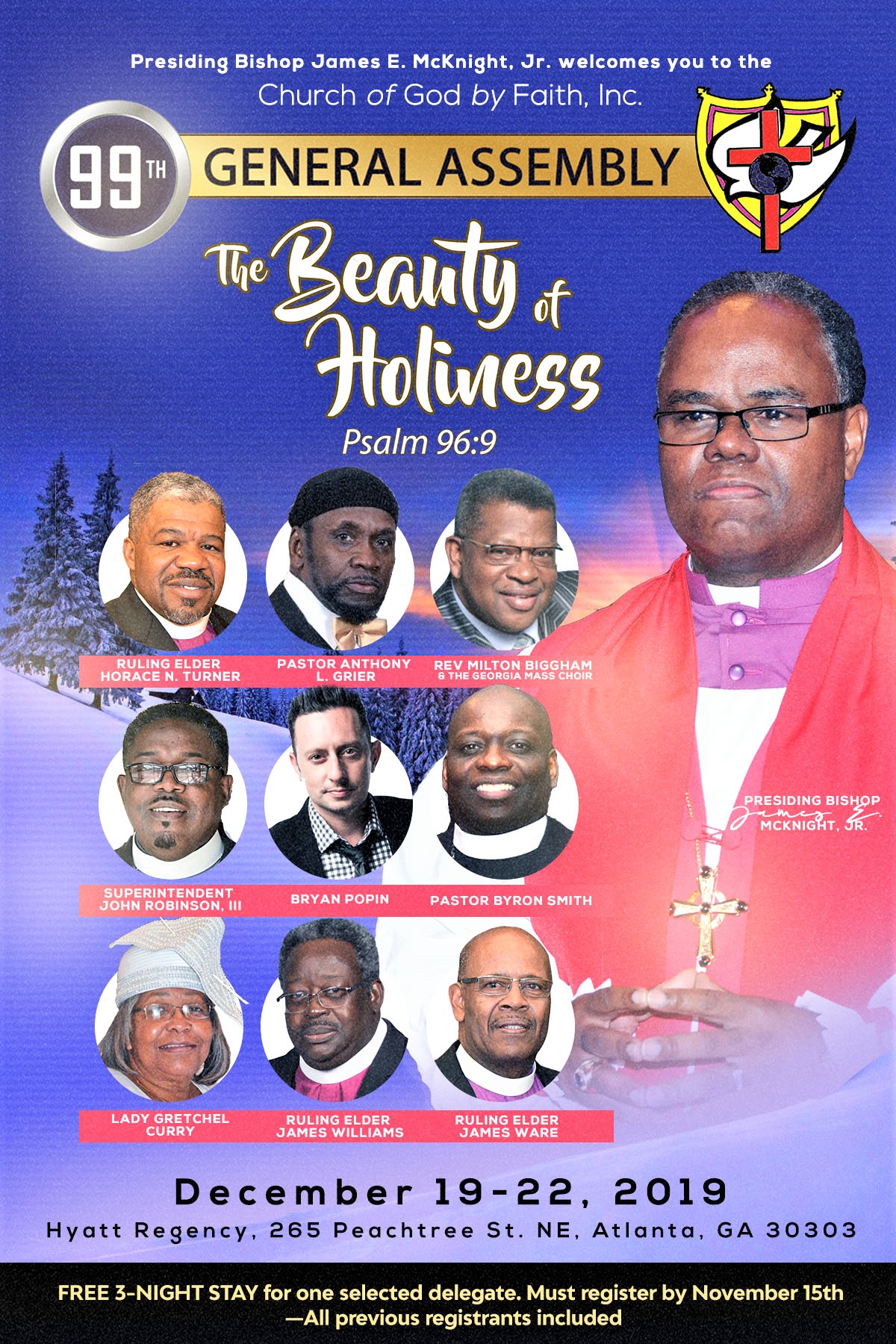 ByFaith Partners,
we are so thankful that many of the Vision 20/20 initiatives are well underway. We have re-dedicated our beloved Temple in Ocala, Florida and now offer investments to members and churches in the Church of God by Faith through our Extension Fund. We are also providing loans to these same churches while helping them expand their ministry. Likewise, our Burial League is stronger now and trending in the right direction. Your partnerships have been central in making all of this happen!
Now in response to our ongoing challenges, we are embarking upon a 2-year Partners Renewal Campaign.
Our goals include paying-off the mortgage on the Ocala Temple by 2021; expanding the footprint of the Church of God by Faith in the Western Region of the United States and spreading the gospel light into the darkest corners of the world.
Will you help us again by extending your current contributions for two more years?
Please click on the flyer for more information –>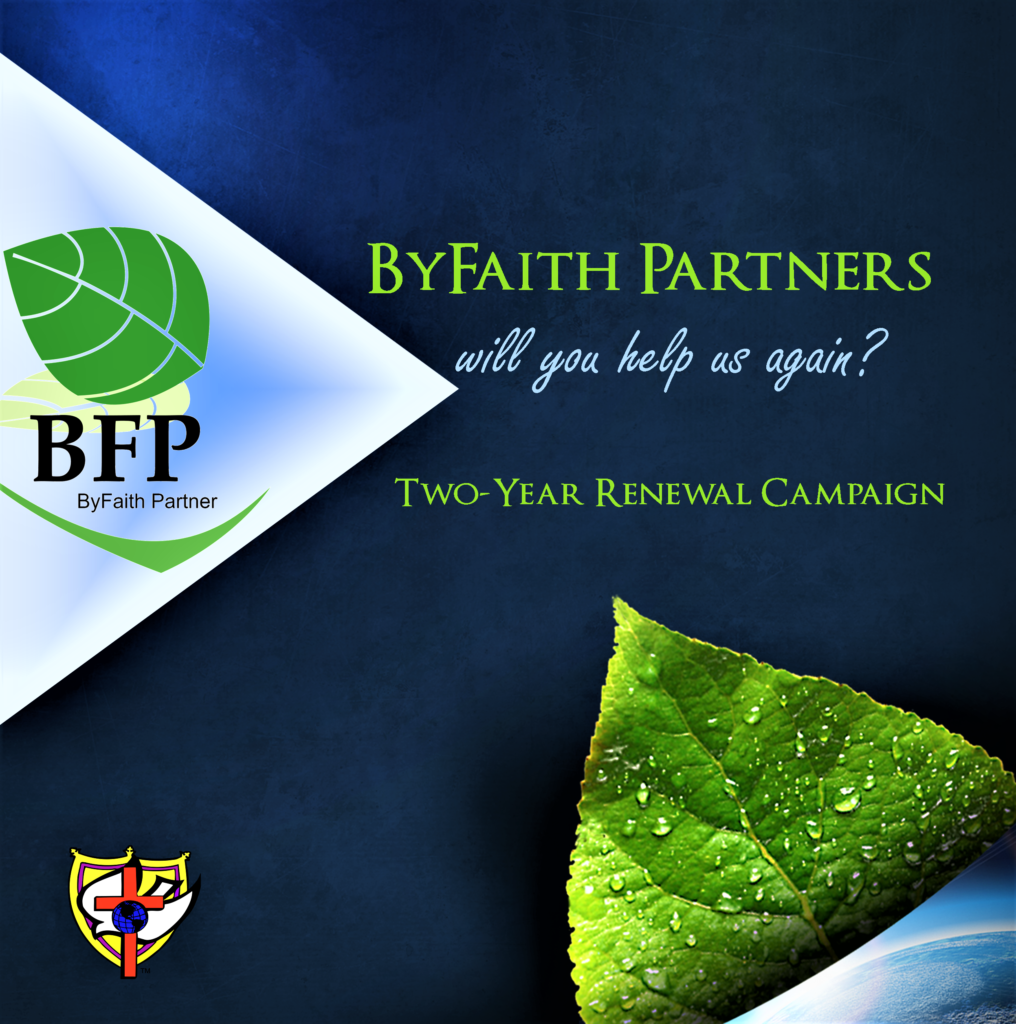 Church of God by Faith, Inc. Bahamas Hurricane Dorian Relief
The Church of God by Faith is committed to helping our brothers and sisters in the Bahamas. Consequently, we have set aside funds to contribute from the National Church. We have also heard from many members who would also like to join in these efforts. All you need to do is select an amount you feel comfortable with and use the payment portal to the left. We can assure you that we will send 100% of your donations to the Bahamas for Hurricane Dorian relief. Please watch the video below and contribute as much as you can.
FOR THOSE WHO WANT TO DONATE ITEMS – FLORIDA DISTRICTS ONLY
1. Nonperishable food items such as canned vegetables and fruits
2. Personal care items such as deodorant, soap, tooth, women's feminine care, shampoo, Vaseline, rubbing alcohol, peroxide, tooth brushes, mouthwash, hand sanitizers
3. A variety of canned meat items such as Vienna Sausages, Spam, Tuna, Turkey, Chicken and any other canned meat
4. Water and soft drinks, snacks
5. Portable stoves
6.. Underwear for boys, girls, men and women (a variety of sizes mostly for average sized adults)
7. Shoes for children and adults
8. Towels and sheet sets
9. . School backpacks and supplies
10. Household cleaning products such as bleach, paper towels, mops buckets
For those who would like to donate items, Sanctuary of Praise Ministries has direct contact with prominent pastors in the Bahamas. One of them wrote:
"On behalf of the Board of Directors of Great Commission Ministries, I would like to thank you for your kindness and compassion extended to the Bahamas over the years. As you are aware, Hurricane Dorian has devastated our two northern islands and major economies, Abaco and Grand Bahama. Thousands of displaced persons have been evacuated to Nassau. Hundreds are still missing. Some say thousands. We are on the ground assisting evacuees and really appreciate your support. Below is a list of items that we need."
For Florida contributors who want to donate items, it is recommended that you coordinate your collections efforts on your districts. Determine a collection day and time at one of your churches. Then, you can coordinate with the two individuals below for either pick-up or drop-off. Items from neighboring districts will be picked up while others will need to make delivery arrangements.
Districts in close proximity such as Palatka, Jacksonville, Gainesville and Ocala should consider coordinating collection days and pickup schedules to make process more efficient.
Andrew Salter Hurricane Relief Coordinator ph. 321-594-3806
Alfreda Bryant Hurricane Relief Administration ph. 407-537-2545
For all other districts, the best way to contribute is by financial donations because of the high cost of shipping. Again, 100% of all donations in any form will go to the people in the Bahamas.
feature ministries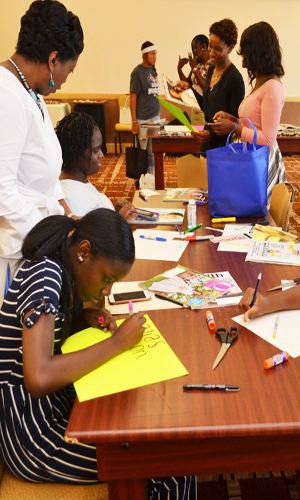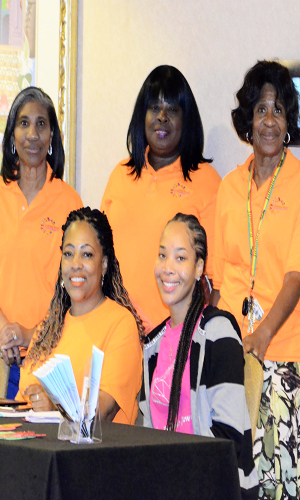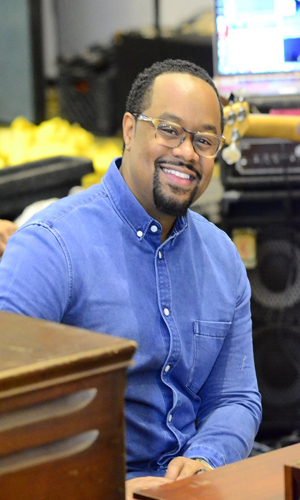 resources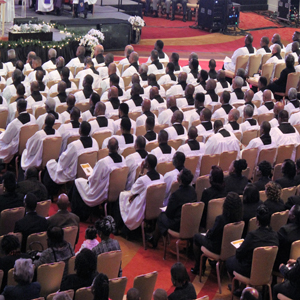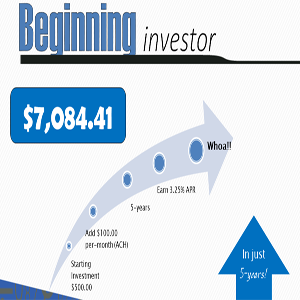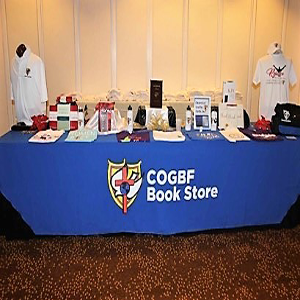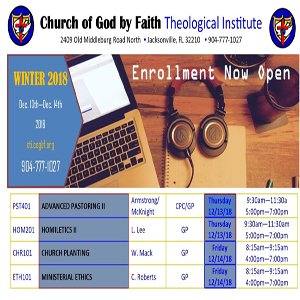 COGBF Theological Institute