COGBF VIRTUAL CAMP MEETING 2021
We are so excited about our VIRTUAL CAMP MEETING 2021 on July 8-11, 2021! Please get ready for another mighty move of God! Our general sessions will be broadcast at 12:00 Noon (EST) and 8:00pm (EST) on Thursday – Saturday of the convention. On Saturday morning, there is a very special Women's Ministry Service at 9:30am (EST) and the closing Sunday Service is at 10:00am (EST) that will stream on Facebook and YouTube. Here are a few important details:
Dates: July 8-11, 2021
Theme: "Work in Progress" – Philippians 1:6
Broadcasted on COGBF Facebook and YouTube Channels
Registration fee: $59.99
Please click on the link to the right (below on some devices) to register today.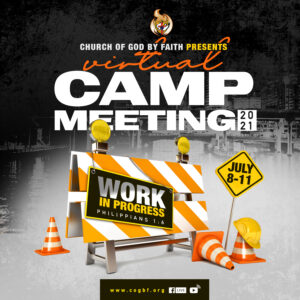 PLEASE CLICK HERE TO REGISTER
REGISTRATION INSTRUCTIONS
Households with more than one registrant can select up to 10 tickets.
If you are registering for more than one person, all of the booklets will be mailed to the home of the person completing the ticket.
If you want the booklets mailed to each registrant individually, please start a new ticket for every separate address.
Please watch the brief video to the right for additional information.
COGBF Position on COVID-19 Vaccines
Here we are in a new year, and 2021 has already brought a lot of new challenges to our country politically, economically, socially, and the ongoing threat of the Coronavirus. COVID-19 has changed our world. It has disproportionately affected our communities and, unfortunately, claimed far too many lives. Perhaps many of us feel like the Prophet Jeremiah who lamented, "I weep for the hurt of my people; I stand amazed, silent, dumb with grief. 22 Is there no medicine in Gilead? Is there no physician there? Why doesn't God do something? Why doesn't He help?" (Jer. 3:21-22 TLB). Please click on the link to the right for the full story.

Year-end Virtual Conference Recordings
If you were not able to attend some of the Year-End Virtual Conference Breakout out sessions, some of them are available here. Just click the link to the right and enjoy.
Local Church of God by Faith Streaming Links
As we continue dealing with COVID-19, churches all over America has had to adjust to this new environment. Church of God by Faith believes it's imperative to get the Word out while keeping people safe.
When you click the link to the right, you'll see several streaming options. While the list does not include links to all of our churches, it does give you options to hear the Word of God. Thank you for your continue support of Church of God by Faith and stay safe!!
Click Here to View
2021 SCHOLARSHIP APPLICATION
The Church of God by Faith (COGBF) Scholarship Program has been established to promote the continuing college/university education of graduating high school students. The scholarship program encourages students to pursue their higher education by supporting students financially and spiritually.
A complete application form.
An essay (300-word minimum/500-word maximum)
An official high school transcript.
There will be two / or three scholarships awarded per year.
The deadline for submitting application requirements is April 30, 2021.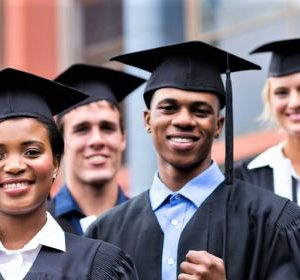 PLEASE CLICK HERE FOR DETAILS
DONATE $19.00 TO THE COVID19 RELIEF FUND
The Church of God by Faith, Inc. Department of Global Missions is committed to spreading the Gospel of Jesus Christ to the world. The endeavor of this church is to expand the kingdom of God at home and abroad.
During this COVID19 Pandemic, many faith communities are hurting and we are committed to helping. Please take a few moments to donate $19.00 dollars or more on the link shown on the right.

PLEASE CLICK HERE TO DONATE
ByFaith Coronavirus Resource Page
The Church of God by Faith stands in solidarity with those affected by the Coronavirus and their families, as well as the health workers who are valiantly trying to diagnose and treat patients. We offer our prayers for healing and support those organizations both domestic and international, working to provide medical supplies and assistance to address this serious risk to public health.
Please click on the link to the right to learn receive the latest information on church closures, streaming and other important messages from the Bishop. This rapid response page will be updated frequently to provide readers with the latest available information.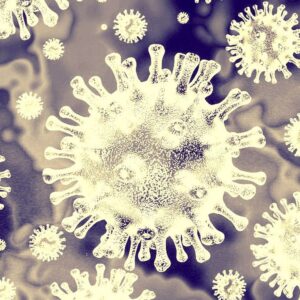 By

Faith Coronavirus
Resource Page
COGBF FINANCIAL SOLUTIONS 3-YEAR ANNIVERSARY
COGBF Financial Solutions Extension Fund celebrates three years of funding ministry; providing competitive interest rates for investors and borrowers.
Learn more about why the COGBF Financial Solutions Extension Fund exists and the lives that are being changed.
If you want to make your money count, join the Financial Solutions Extension Fund, and watch your money grow to new heights.
Allow your money to perform double duty, invest with us as God continues to bless us indeed and increase our territory. Watch this video.
Featured Ministries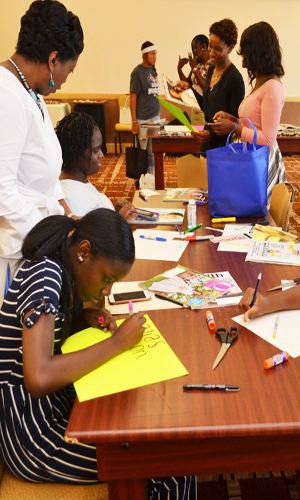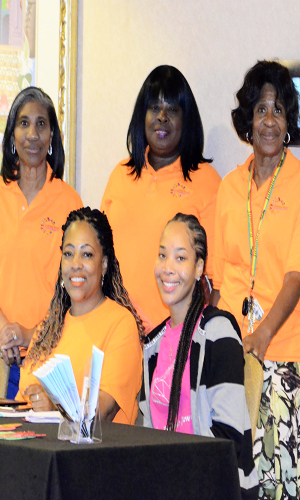 Resources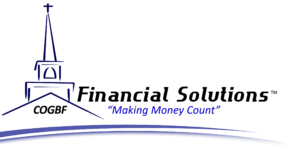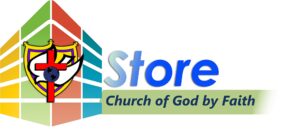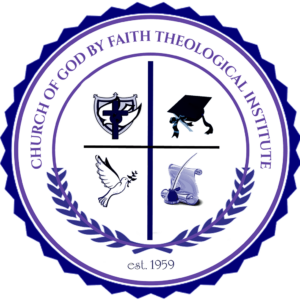 CTI Theological Institute