CHURCH OF GOD BY FAITH, INC. MINISTRIES
A Great Heritage – A Great Future

102ND GENERAL ASSEMBLY
The Church of God by Faith 102nd General Assembly is scheduled for December 14 – 17th at the hYatt Regency Hotel in Atlanta, GA. Please click the link below for all of the latest information.

COGBF BENEFIT SERVICES
COGBF Benefits services is dedicated to building a brighter future for all those we serve offering retirement options, financial wellness, insurance, and health & well-being programs.

CHILDREN AND YOUTH MINISTRIES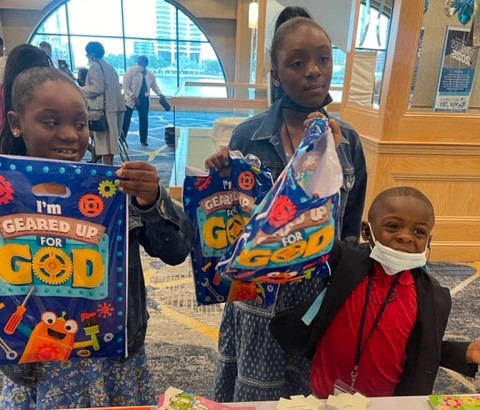 CHILDREN'S MINISTRY


NEXT-GEN

FINANCIAL LITERACY AND VISION 2025 SUPPORT
FINANCIAL FREEDOM WITH CROWN
As a part of Vision 2025, Bishop McKnight believes embarking upon a National Personal Financial Study program addresses three goals of the Vision. First, there are several ways to transform our churches and personal financial freedom lifts burdens to greater equip servers in the Body of Christ. Consequently, we have partnered with Crown because they believe, "Godly stewardship not only lifts us out of debt, it also sets us on a new path where we can discover the freedom God wants for us and our loved ones."

VISION 2025 PARTNERS
Over the past few years, the support of ByFaith Partners has been the catalyst for the forward movement in the Church of God by Faith and the fulfillment of most of Vision 2020 goals. With those resources, the Burial League was strengthened, and our flagship Ocala Temple was renovated. We also launched Church of God by Faith Financial Solutions Extension Fund which is a reliable investment option for members and churches and has become the key funding source for church building and new acquisitions. Still, there is much more….