CONCRETE STEPS TO PERSONAL FINANCIAL FREEDOM
BACKGROUND
As a part of Vision 2025, Bishop McKnight believes embarking upon a National Personal Financial Study program addresses three goals of the Vision. First, there are several ways to transform our churches and personal financial freedom lifts burdens to greater equip servers in the Body of Christ. Consequently, we have partnered with Crown because they believe, "Godly stewardship not only lifts us out of debt, it also sets us on a new path where we can discover the freedom God wants for us and our loved ones."
CROWN'S STATEMENT OF FAITH
After considering several different financial freedom programs, we decided on Crown because their Mission, Beliefs and Goals are in perfect alignment with many aspects of Vision 2025. It is particularly refreshing to read a portion of their Statement of Faith:
"We believe that God, as Creator, is the ultimate Owner of all possessions on earth. God has given people the authority to be stewards of those possessions and the responsibility to faithfully manage them according to the principles in the Word of God."
TESTIMONIAL – MINISTER CAROLYN JACOBS, SISTER PAMELA ALBERTIE
CONTACTS
Contact the ByFaith Coordinator
To reach ByFaith's representative to assist you with getting started, please click the link below to email Sister Adrienne Patterson (Gainesville District). She is the National Coordinator of this effort and is poised to assist you in any way she can.

Contact the Crown Team
If there are questions beyond the scope of what Sister Patterson can answer, please click on the link below to reach out directly to the Crown Team.

CROWN HELPS US WITH THE FOLLOWING
1. Developing Transformational Churches
Bishop McKnight implored pastors to open three doors of the church including, in-person, on-line, and small groups. Sometimes it's difficult to get our family and friends to join a small Bible Study. However, they might be interested in a 10-week study on reducing debt and increasing their personal wealth. What better way to connect your family and friends to your ministry that starts with a study of personal finance? Perhaps it may end with a prayer meeting.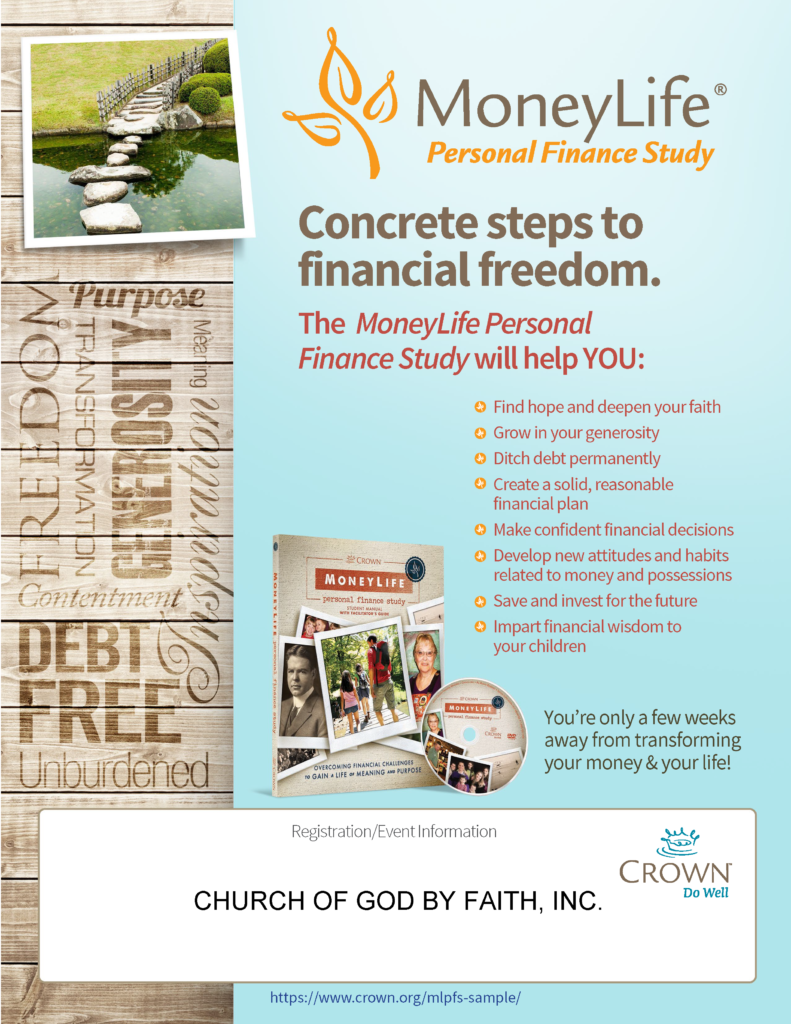 2. Training a Generation of Dreamers
In Vision 2025, the goal of "raising a 'Generation of Dreamers' where every child knows who God is, obtains a quality education, has an opportunity for higher-learning" are important goals. The Vision also seeks to teach our dreamers to be good stewards of "their money and other God-given gifts." This component can be addressed though Crown's Financial Study. Within the MoneyLife Program, it "Imparts financial wisdom to your children" which helps us fulfil this goal in an organized way.
3. Expand Church Benefit Services
Part of Vision 2025 is to "offer benefit programs to those who serve in ministry so they are prepared for whatever life brings. In addition to our retirement benefits, we will work to offer group health insurance, life insurance, and long-term disability coverage, and other well-being programs." We believe all of our members can benefit from Crown which focuses on "Ditching Debt, Saving, and Investing" just to name a few. We are in total agreement with Crown's mission to, "To spread the principles and practices of God's economy throughout the world."
RESOURCES
MoneyLife Personal Financial Study
(Online/Digital)
Learn the biblical principles that have helped millions around the world experience true financial freedom. Things are difficult right now. Many of us are dealing with hard circumstances with work, money, and health. But take heart: No challenge is too much for God to handle. The MoneyLife Program was created as a reminder that God is the great provider who will never leave or forsake us.
This option allows ByFaith members to learn from the MoneyLife Study online with personal devices such as phones, tablets and laptops.
This option DOES NOT include any printed materials. Members can expect the following:
Cost – $29.95 per member.

Use the COGBF 10% coupon code – COGBF2022

Each member must make orders individually.
This option is designed to be totally digital.
All lessons and workbooks are online.
Great option for Zoom small groups.
No delay in starting the study.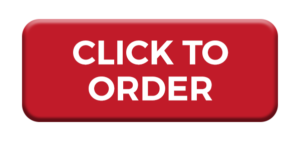 RECOMMENDED
MoneyLife Personal Financial Study (Printed Book)
The MoneyLife Personal Finance Study workbook version orders can be placed online or by phone.
With this option, church groups will order printed MoneyLife books
to go through the lessons together. The Facilitator Training Guides are included in the books and online.
Cost: $54.95 – The book was 39.95 plus shipping. The new pricing is $54.95 but there is no shipping costs so the total has a small increase. Bulk discounts still apply.
To place a quantity (Bulk) discount order for workbooks:

Please call 1-800-722-1976
Between the hours of 9am – 5pm ET Monday – Friday.
Allow 4-7 business days for shipping

Quantity Discounts can be given for each order that consists of at least 20 workbooks at the following rates:

20-29 workbooks 5% discount
30-39 workbooks 10% discount
40-49 workbooks 15% discount
50 and more 20% discount