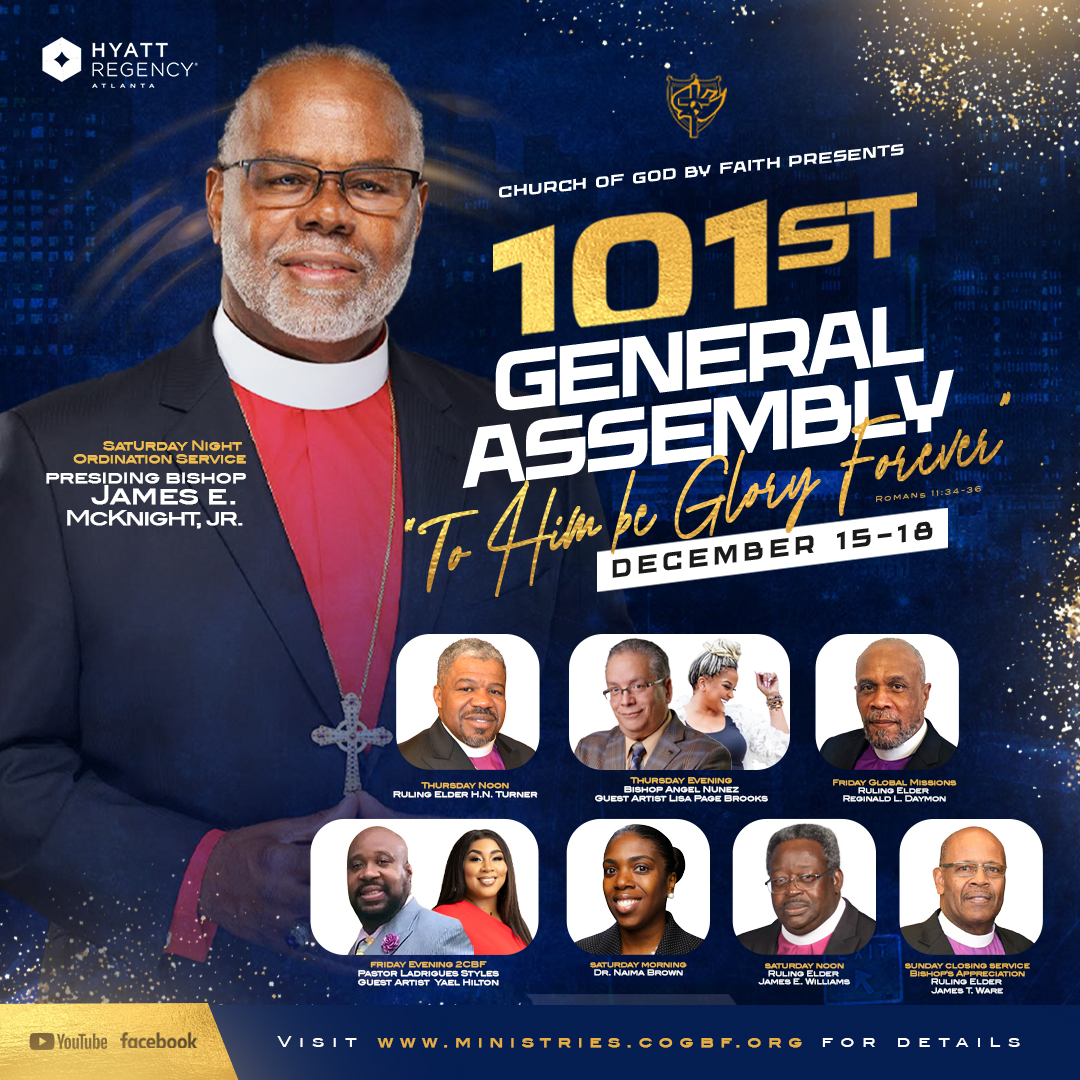 PLEASE CLICK HERE TO REGISTER
101st GENERAL ASSEMBLY REGISTRATION
We are so excited to announce our 101st General Assembly at the Hyatt Regency Hotel in Atlanta, GA. The conference theme is "To Him be Glory Forever" Romans 11:34-36 NSB. Registration is required for in-person attendance and strongly requested for virtual attendees. Please be prepared to make your hotel reservation during the check-out process. The hotel requires a one night reservation to secure your room.
EXTENDED IN-PERSON ATTENDEES
Extended registration for all licensed persons and department heads is $170.00

Extended registration for all other adult attendees is $145.00

Extended registration for children 5-17 is $50.00

Extended registration for children 4 and under is required, but at no cost

VIRTUAL ATTENDEES
Official Virtual Delegate: $125.00 (includes a full size registration book and packet)

All other Standard Attendees: $59.99 (includes the smaller booklet)
Please use the link to the right to register today.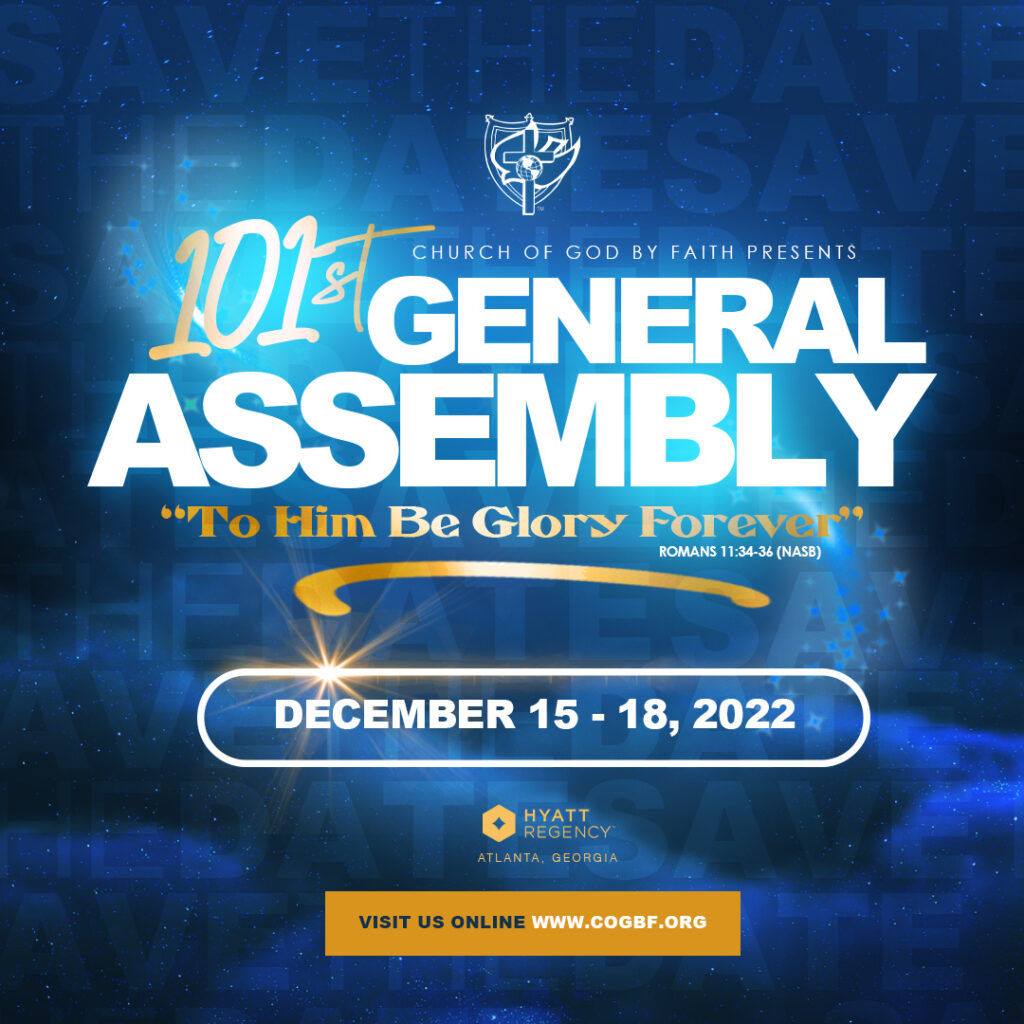 Click to Register
COVID SAFETY, BREAKOUTS, BOOKSTORE, VENDORS
As we prepare for the 101st General Assembly, we are committed to doing all we can to maintain a safe environment. Consequently, WE STRONGLY RECOMMEND ALL IN-PERSON ATTENDEES BE FULLY VACCINATED. All attendees are strongly recommended to wear masked while at the convention and social distancing will be practiced at every meetings.
The 101st General Assembly is only a few months away and we are excited to announce the return of in-person as well as virtual break-out sessions. Consequently, ministry directors should complete your breakout requests as soon as possible to secure your meeting. The same COVID protocols for the General Sessions are in effect for the breakouts.
Breakout sessions must be approved and address the theme of the convention

The Church of God by Faith Bookstore will be open

Approved Vendors are invited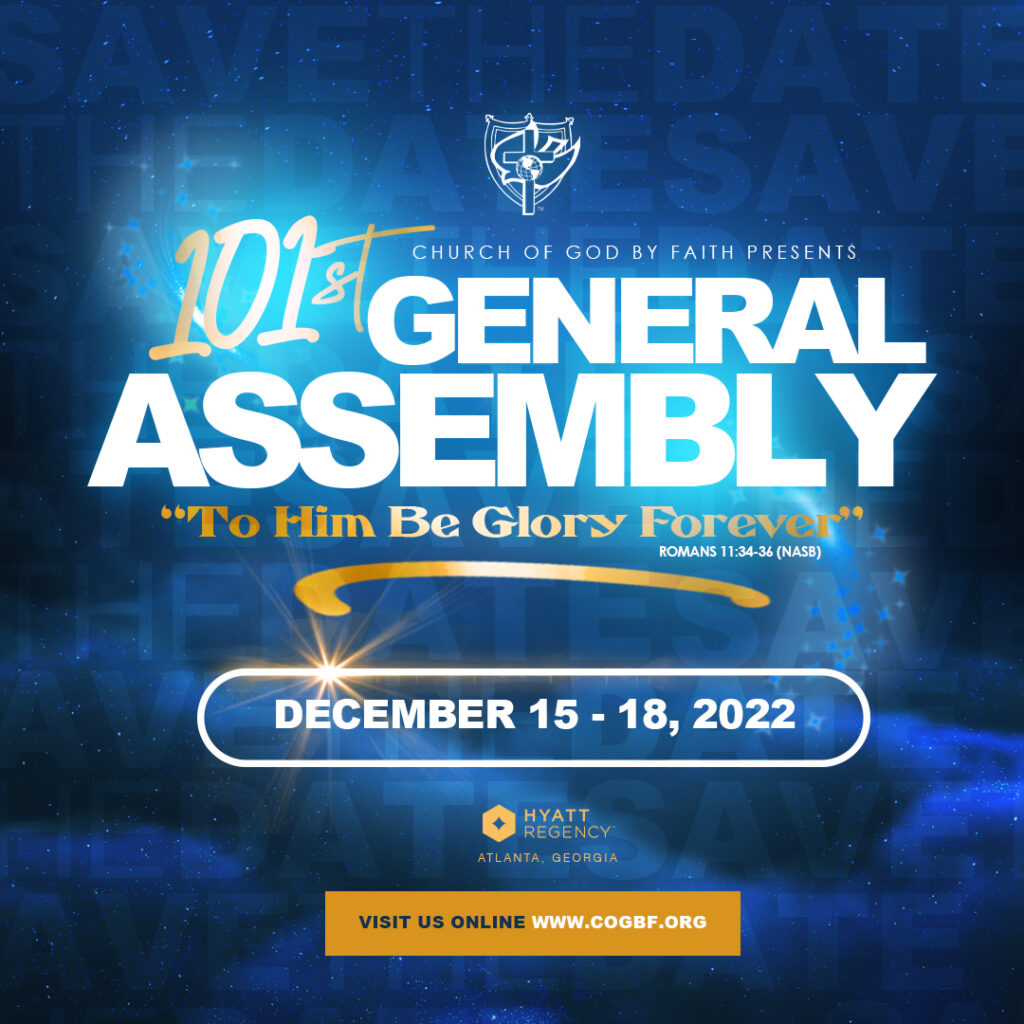 BREAKOUTS
FOOD AND PARKING
The Sway Restaurant at the Hyatt is offering our convention attendees the following rates:
Breakfast: $20.00++

Lunch: $15.00++
PARKING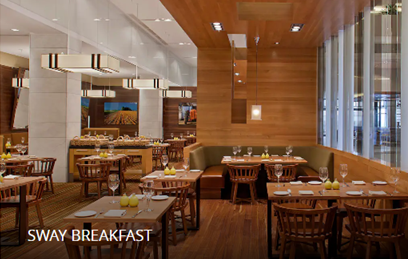 SWAY RESTAURANT LINK
101st GENERAL ASSEMBLY OFFERINGS/DONATIONS
Those wishing to sow into the 101st General Assembly offerings can do so at anytime through the link listed to the right. There will NOT be a separate "One Stop Convention Offering." The Portal to the right allows you to contribute during or after registration. The following categories are listed:
101st General Assembly Offerings

Bishop's Offering

Global Missions Offering

Council's Leadership Offering
Please donate as you are led by the Lord.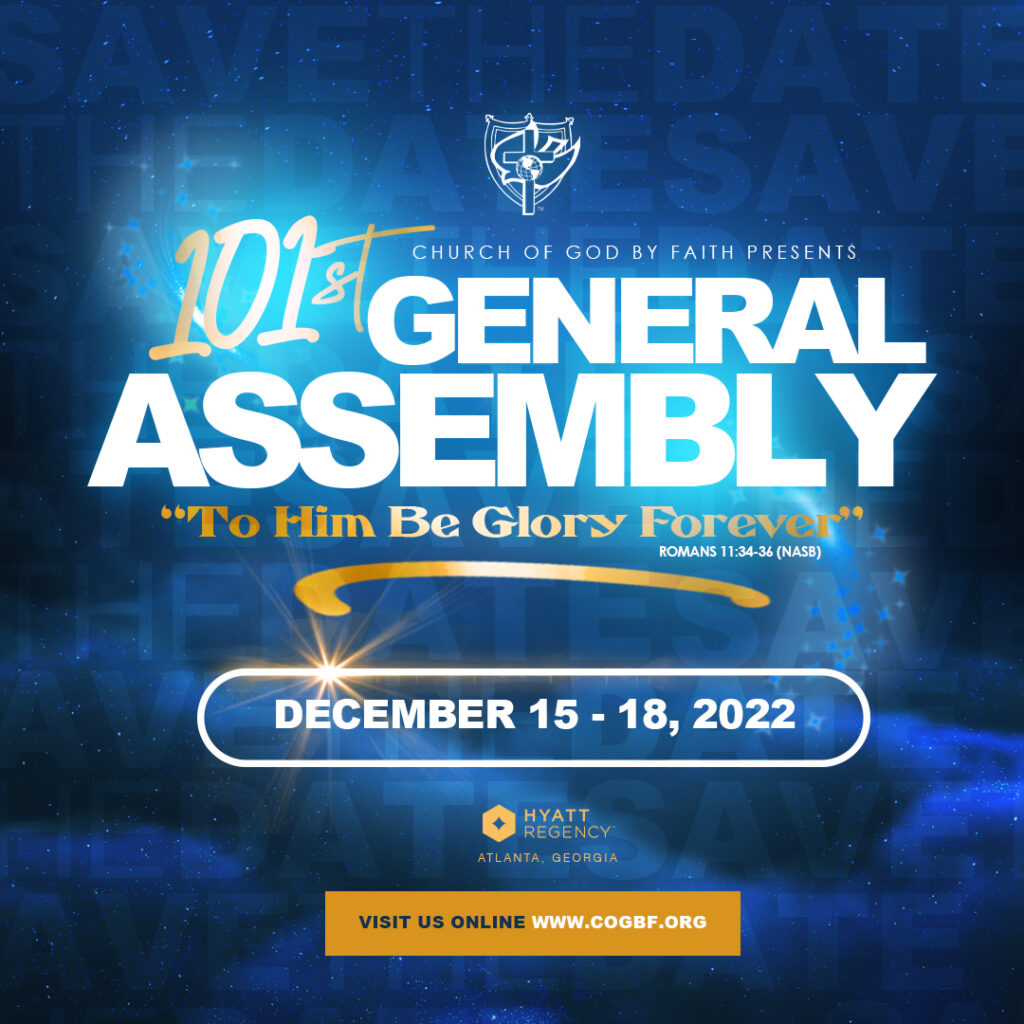 MINISTRY IMPACT CONFERENCE OFFERINGS
CONVENTION ADS
The Executive Council is asking all churches to place an ad in the commemorative program book. We also encourage business owners, families and members to purchase ads. All proceeds support the 101st General Assembly.
The ads will appear in a commemorative, full color book and gives everyone an opportunity to learn more about your church, business or family.
Please click the link to the right for details.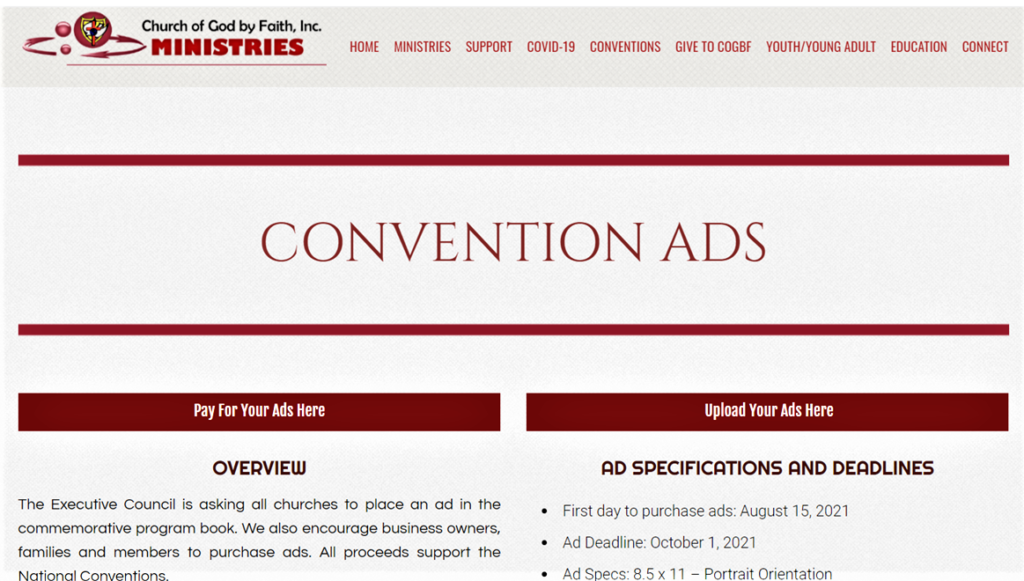 PAY/UPLOAD CONVENTION ADS HERE
VIRTUAL STREAMING VOLUNTEERS AND ASSISTANCE
As the Coronavirus Pandemic has made social distancing the new normal, Church of God by Faith Incorporation in collaboration with the Volunteer Ministry has established and continues to develop innovative solutions so that we can continue to maintain a servant-hood approach, even as we have been instructed to limit large gatherings. This unique challenge is a unique opportunity to re-imagine our volunteer approach.
Please click on the link to the right for details.
HOW TO WATCH THE CONVENTION GENERAL SESSIONS
The general sessions will be broadcast at 12:00 Noon (EST) and 7:15pm (EST) on Thursday – Saturday of the convention. On Saturday morning, there is a very special Women's Ministry Service at 9:30am (EST) and the closing Sunday Service is at 10:00am (EST) that will also be broadcast on Facebook and YouTube. During that service, we will celebrate Presiding Bishop James E. McKnight, Jr.
All General Sessions will be broadcast on the following two sites:
The Official National Church of God by Faith Facebook page

Church of God by Faith, Inc. YouTube Channel