CHURCH VALUE AND ASSET REPORT
READ/DOWNLOAD LETTER HERE
COMPLETE ONLINE VALUE AND ASSETS FORM HERE
Pastors and District Superintendents, please be advised that we are in the process of completing the COGBF National Compilation Report for this fiscal year. Consequently, please complete the online COGBF Value and Assets Form 2019. It is important to keep excellent records of business assets; starting with the purchase of the asset. Include all information on asset costs, depreciation, salvage value, repairs and maintenance, and any appraisals of the asset.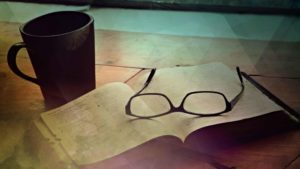 In regard to the FEIN Audit Form, we are still waiting on (EINs) from some churches. All churches are required to have a Federal Employer Identification Number (EIN).
Before you start the online form, please have the following:
Any description of major improvement over $10,000 that was done to your facilities since the date the church was acquired. Please note if you had more than one improvement over the years. For instance, there may have been a fellowship hall constructed in a certain year and then an addition to a building in another year. We need details of each major improvement separately.

The dollar amount of individual improvements.

Year the individual improvement was made.

All liabilities in which the church used real estate and/or real estate improvements as collateral.

All supporting documentation.

We must ensure that every church has provided proper documentation on any mortgages and notes that have been incurred to confirm we have a complete list of liabilities.

Complete the form above to submit.

If you need to finish the form later, your work is automatically saved.