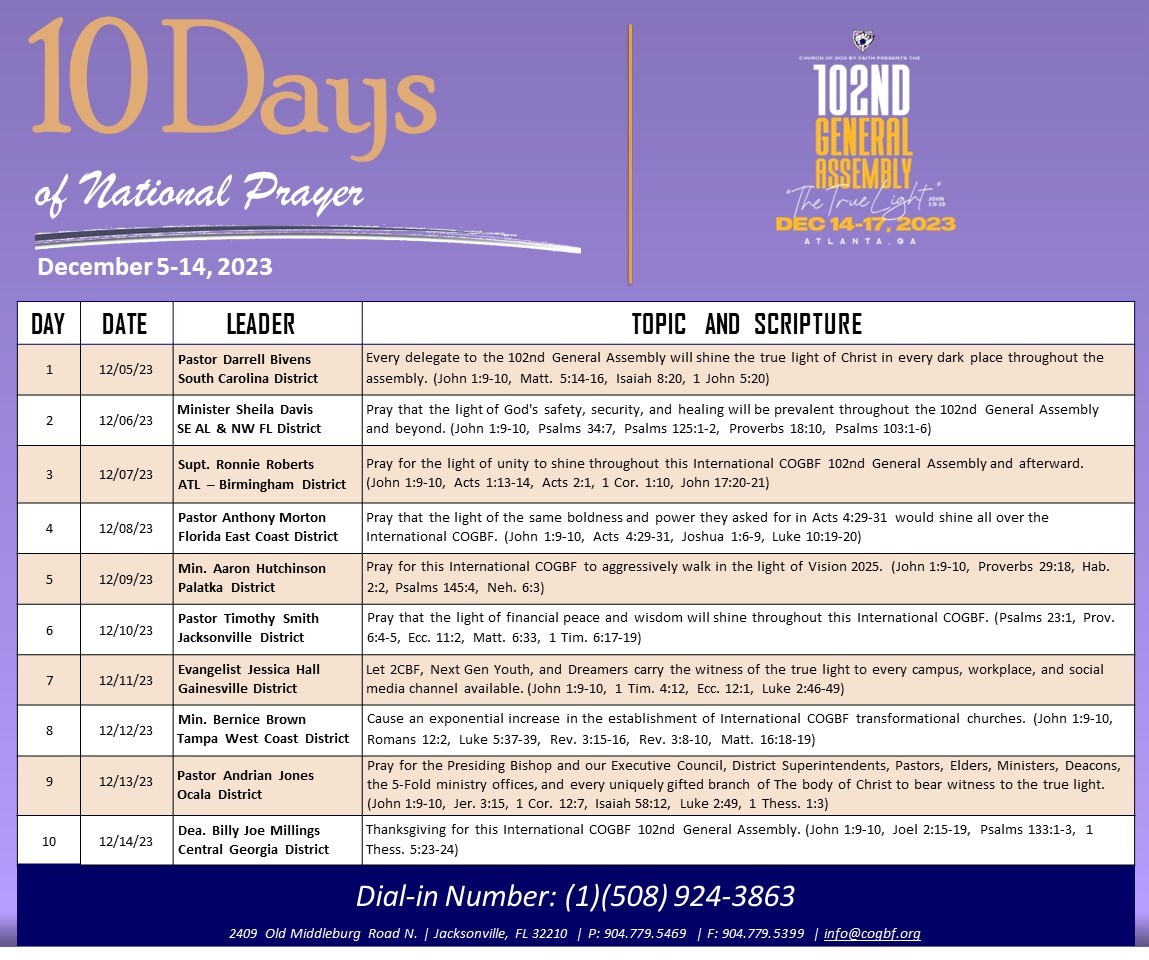 Click here for the 10 Days of Consecration Leader's Guide
Click here for the 10 Days of Consecration Prayer Guide
10 DAYS OF CONSECRATION
As we continue feasting on our powerful 101st General Assembly, we must start 2023 right by focusing on our theme, "Seeking The Mind of God." The theme scripture is, "And he that searcheth the hearts knoweth what is the mind of the Spirit, because he maketh intercession for the saints according to the will of God" (Romans 8:27 KJV).
Please click on the links on the top for your leader and prayer guides and the right for marketing materials.
CLICK HERE TO EMAIL YOUR PRAYER REQUEST OR CALL ONE OF THE NUMBERS BELOW
1st and 3rd Monday Prayer
The Church of God by Faith also hosts a live, corporate prayer on the first and third Mondays of each month. Hundreds of callers from around the country call in to the number listed below for 20-minutes.
This time of refreshing features gifted prayer leaders from around the country and is hosted by a very capable leader. It is important to call the number at least 5-10 minutes before it starts.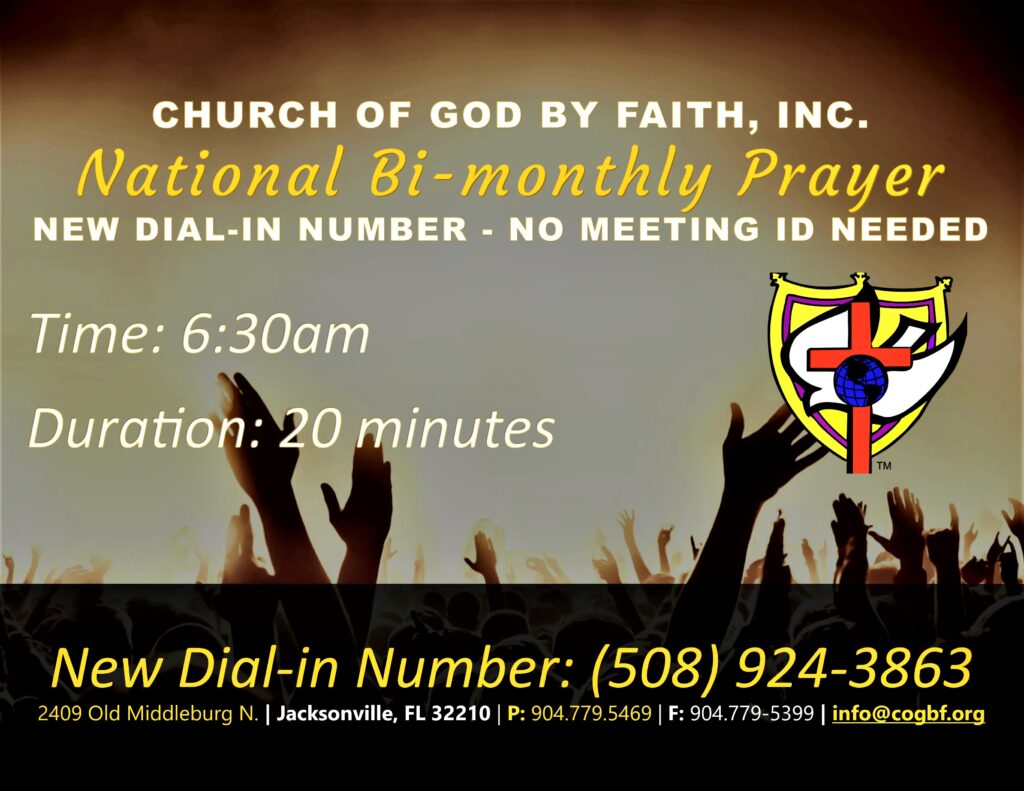 24-Hour Prayer
The Church of God by Faith believe the prayers of the righteous can move the mountains in our lives. Thus, we have prayer warriors available 24-hours per day to pray with you. Please call the number shown below.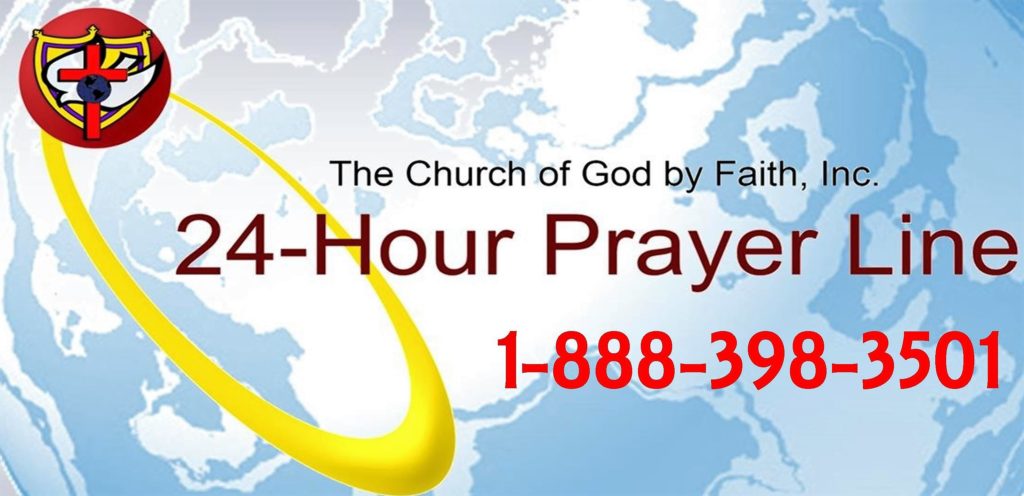 James 5:13-18 ESV reads, "Is anyone among you suffering? Let him pray. Is anyone cheerful? Let him sing praise. Is anyone among you sick? Let him call for the elders of the church, and let them pray over him, anointing him with oil in the name of the Lord. And the prayer of faith will save the one who is sick, and the Lord will raise him up. And if he has committed sins, he will be forgiven. Therefore, confess your sins to one another and pray for one another, that you may be healed. The prayer of a righteous person has great power as it is working. Elijah was a man with a nature like ours, and he prayed fervently that it might not rain, and for three years and six months it did not rain on the earth."